Cycling Pouches *double zip* by ❞Sundlin⚓︎Bags❞ – Berlin
Add to Wishlist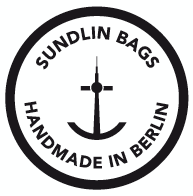 Diese Cycling Pouch sieht nicht nur gut aus, sondern ist ebenso praktisch. Das wasserabweisende Material schützt Handy, Kreditkarten, Geld, Schlüssel oder andere Kleinigkeiten, die du auf deiner Ausfahrt dabei haben möchtest. Mit dem Pull-Out-Strap kannst du die Pouch ganz einfach aus deiner Trikot-Tasche ziehen.Jede Pouch ist ein Unikat, handgefertigt mit ganz viel ❤️von Sundlin⚓︎Bags Berlin.                            Sundlin⚓︎Bags ist ein Ein-Frau-Betrieb mit Sitz in Berlin.Von der Idee über Zuschnitt und Näharbeiten bis hin zum Versand, alles kommt aus einer Hand.
Es gibt 2 Größen:
small – 17cm x 10,5cm    (Innenmaß 15,5x10cm)

large – 19cm x 10,5cm    (Innenmaß 17,5x10cm)

---
Specs:
– made from 1100d CORDURA or XPAC (grey-black Zip.)
– 2x YKK – Aquaguard-Zipper
– large main compartment
– small compartment for credit cards or money.
– colors:
lightblue – black zipper
darkblue – grey zipper
black – grey zipper
grey – black zipper
rustred – black zipper
sand – black zipper
bordeaux – grey zipper
greenblue – black zipper
black – black zipper
black – red zipper

+ all with woven SUNDLIN logo patch
---
WORLDWIDE FREE SHIPPING
---
SKU: N/A - Need Help? Contact Us Leave Feedback
Categories: Accessoires, Bags, Cycling Gear, Messenger Bags
Contact Us
General Info, Distribution, Press:
info(at)aurora-collective.com
Mailing Address:
AURORA
Collective
c/o Karsten Gondek
Siedlungsstraße 18
24799 Christiansholm
Germany
Leave Feedback
If you want some more information, got a opinion, have great plans, want to collaborate or just get in touch, please drop us a line.

We are looking forward to hear from you!