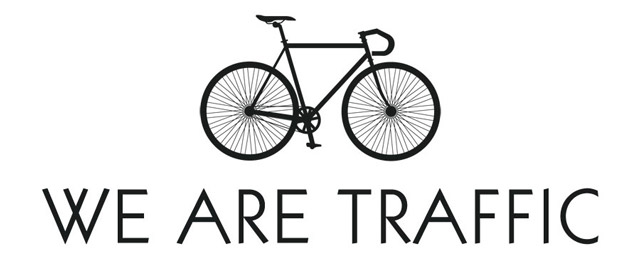 During the Berliner Fahrrad Schau 2013 I had the chance to meet the guys behind WE ARE TRAFFIC. Björn and Till are portraying cyclists mainly in Hamburg, but also everywhere else. With WE ARE TRAFFIC they want to draw attention to the bicycle as means of transport and also show the differences and diversity of each bicycle and his owner.
In the last 6 months they portrayed more than 100 people and they are preparing to raise funds to publish all this as a coffee-table book version. This project is really worth supporting, check out this page to support WE ARE TRAFFIC.
Some of you might remember Mianzi Rei (Part 2), she is a model from Berlin and we also met at the Fahrrad Schau this year. She is riding AURORA V1 Velcro Straps on her schindelhauer bike for a while now and supports AURORA when ever she can. I'm really happy to see this much support from all those great people.
Björn from WE ARE TRAFFIC took the chance and did a spontaneous shooting with Mianzi in the snowy Berlin. The pictures came out really great. Thanks to both of them.
Sebastian
All pictures by WE ARE TRAFFIC, the whole collection: Mianzi Rei at WE ARE TRAFFIC