NEW "Wheelie" Shirt – 2022- limited
The "Wheelie"
This soft T-Shirt is made from 100% cotton.
On the front it features a high quality screenprint. Providing a super soft touch and a long lasting photorealistic print on the garment.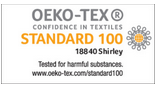 ---
WORLDWIDE FREE SHIPPING !
SKU: N/A - Need Help? Contact Us Leave Feedback
Categories: Clothing, T-Shirts
Contact Us
General Info, Distribution, Press:
info(at)aurora-collective.com
Mailing Address:
AURORA
Collective
c/o Karsten Gondek
Siedlungsstraße 18
24799 Christiansholm
Germany
Leave Feedback
If you want some more information, got a opinion, have great plans, want to collaborate or just get in touch, please drop us a line.

We are looking forward to hear from you!