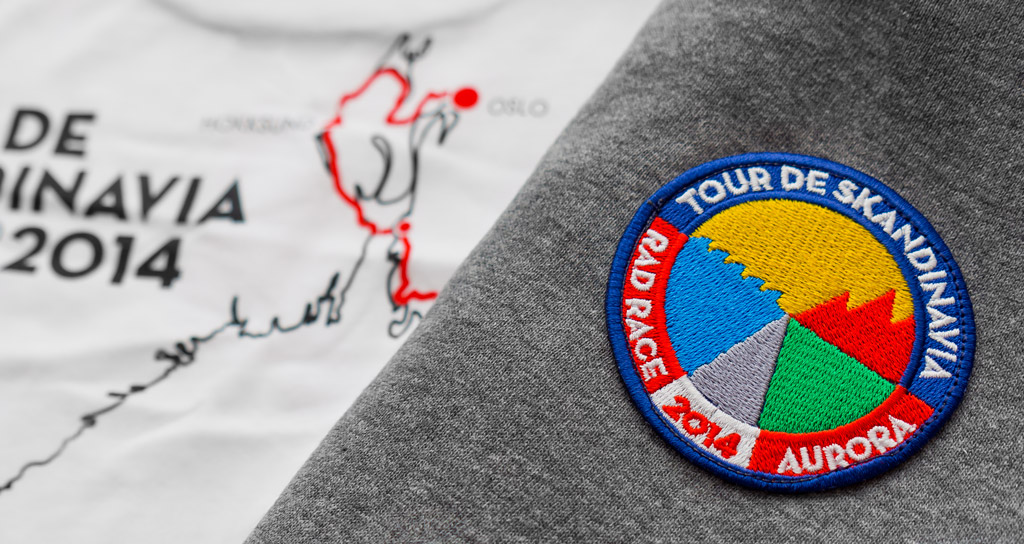 Our Tour de Skandinavia starts today and it's going to be a great adventure for all of us. We will spend the next 1,5 weeks mostly in the scandinavian outdoors and need to be well prepared. To give you a idea about what we take with us, this is a glimpse on our Tour de Skandinavia team gear. Well, it's not really everything, there is much more.
This selection shows a package we made for each and every rider to make sure everyone is well-prepared for the weather in scandinavia in september.
Besides our AURORA x Rad Race Teamkit, which was Made by Bioracer, there are some T-Shirts, a Longsleeve and two Hoodeds to keep everyone warm – especially off the bike.
And last but not least, Ahrberg top this off with his genius "Loop", which will definitely keep us warm on colder rides/days, and his comfy Cycling Cap.