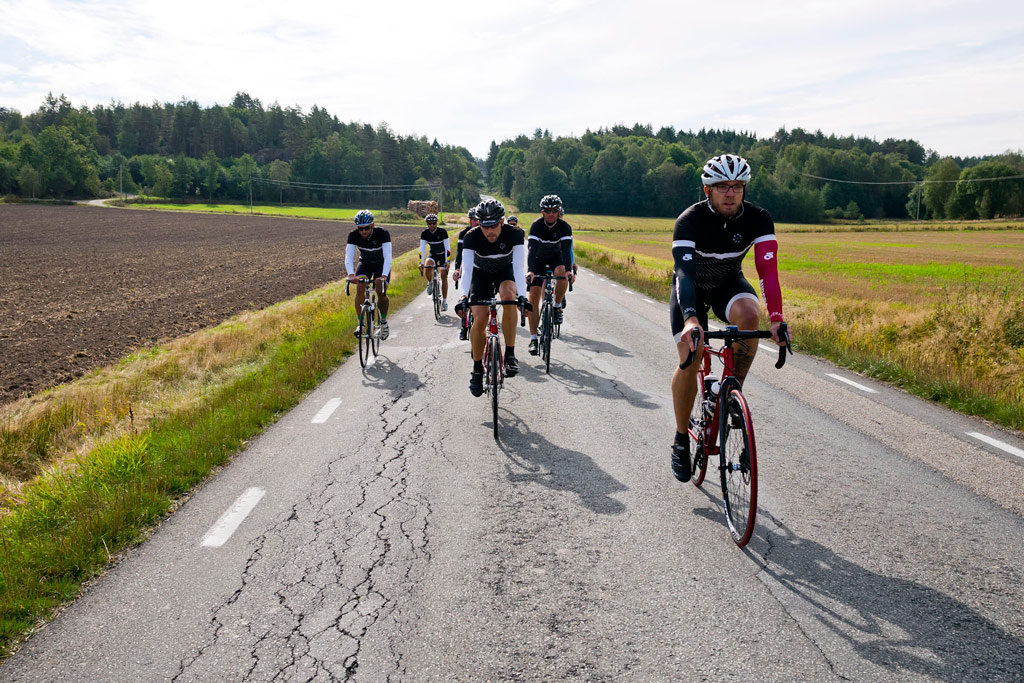 The 7th chapter of our journey brought us from Kungshamn (Sweden) to Sarpsborg (Norway).
Weather forecast was good and we had no worries that something can go wrong.
On the 7th stage it was like a daily routine to pack everything together, have breakfast together and roll out together. Could be worse. Besides rolling the swedish landscapes, we also had a guest rider for some kilometers. A really fit over seventy-year old guy who rides 30 km everyday to stay in shape. That's something to take inspiration from. All in all we had a good ride about approx. 150 km, had some trouble with the routing in the end, but finally found our way.
Crossing the Norwegian boarder on a larger bridge over a fjord and leave the second country behind us, was a great moment. On this stage we had three minor accidents, with riders mostly just falling of.
Sadly one accident was a bit heavier with a bruised hand, but after first aid we could continue without any problems.
The last 15 km saw some rain and we all got wet. Personally I liked it because this gave some more energy for the last pedal strokes to get under the hot shower on our camping site.
Same procedure as every evening. Shower, relax, eating together and go to bed early.
Slowly the feelings get mixed up a bit. Excitement about the journey so far and what might comes next, but also some sadness that there are just two stages left to ride.
Tomorrow we will cross the Oslo Fjord with a ferry and discover Norwegians nature in their best way! Hopefully!
Again the knee hurt today, but managed to get the whole stage done!
Two stages left, shut up knee.